The notion of sustainability has been making rounds for a couple of decades now, especially in interior design. The climate crisis has made the matter pressing; however, what fails to be understood is that sustainability is not limited to safeguarding the future but also about nurturing the present in the best capacity. In interior design for houses, the idea of being sustainable has been hyped up to become a trend that showcases adapting extensive interventions; however, it is also about small contributions that go a long way and can become stepping stones to a great ecologically conscious home and life. Here are some ideas employed by the best interior designers in India to embrace sustainability and attain a natural look at home.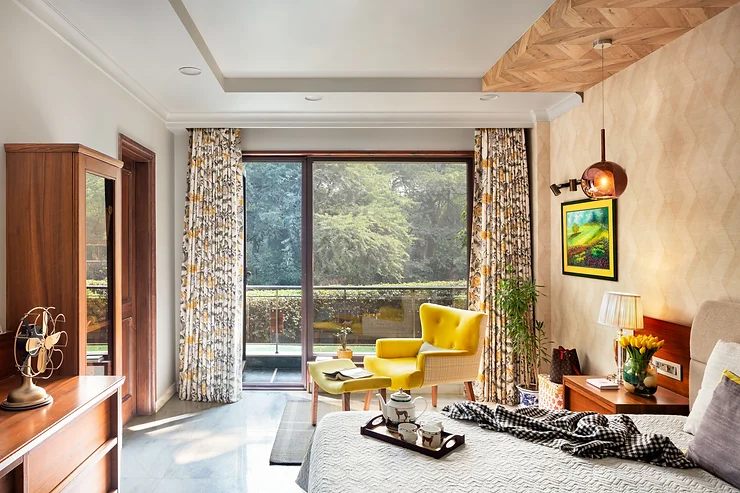 1. Maximise on sunlight and natural air
Invest in larger windows to draw in all the vitamin D and ventilation. It will certainly reduce the electricity consumption of the home. If the sunlight is harsh, designs for homes could incorporate double-glazed windows with well-sealed frames to minimise air leaks and add layers of sheer curtains and drapes to keep the residential interiors warmer in colder seasons.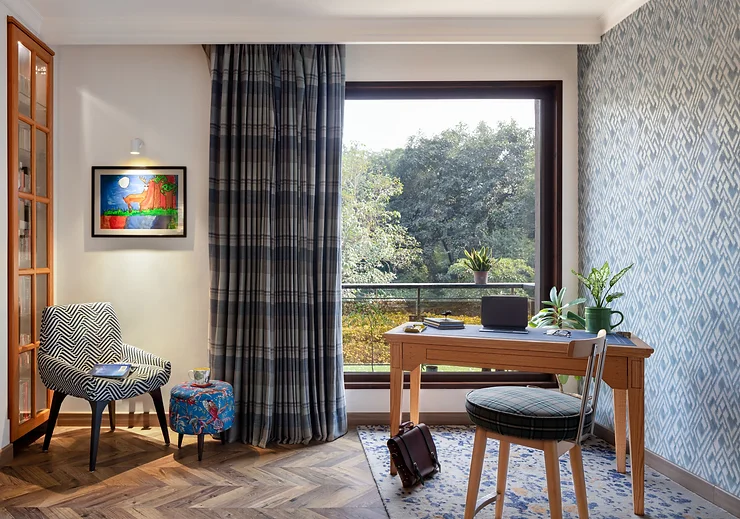 2. Natural materials for the win
Materials like marble, stone and wood form aesthetically better residential interiors and calmer spaces because they are derived from nature. Using these materials in the designs for houses as a flooring material for furniture and other uses instead of artificial materials like vinyl or other synthetic products is preferable.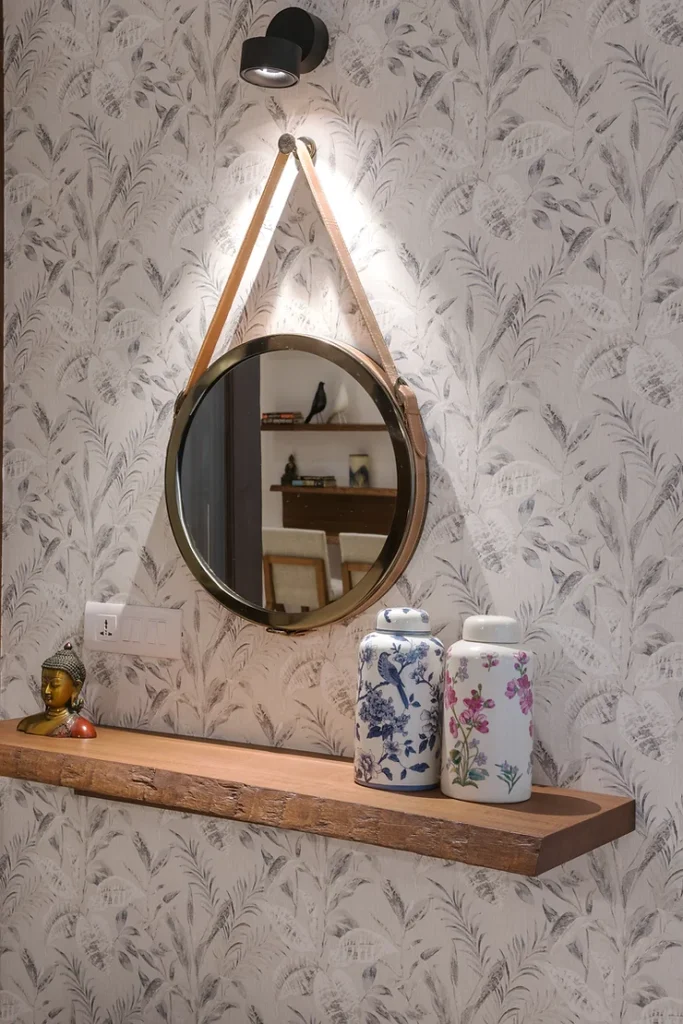 3. Refurbish time-honoured pieces
Best designers in India vouch for vintage furniture pieces. They can be pre-owned pieces inherited from the family or a discovery at the local vintage store. These old pieces have stood the test of time and survived because of the quality of the materials used and hence are sturdy even today. Renew its polish, remodel it, and it will be a showstopper.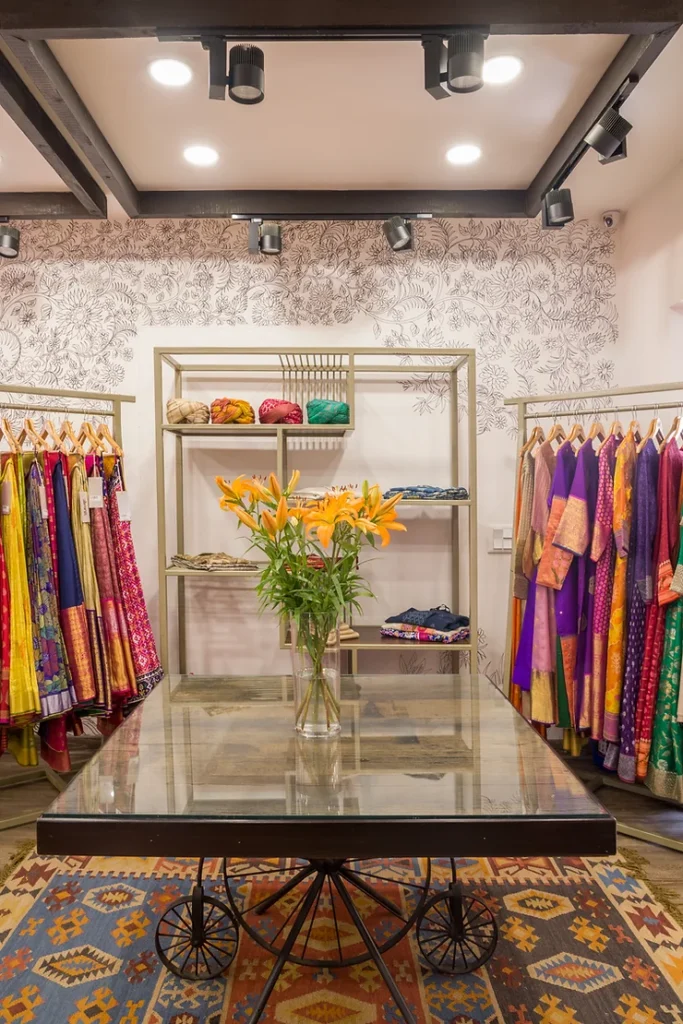 4. Recycle your fabrics
Fabrics like linens, cotton and silk are biodegradable because they are natural materials and are aesthetically pleasing. Conscious designers in India suggest recycling old dupattas, shawls, and sarees to make upholstery for cushions, furniture pieces, and throws. In addition, natural fibre rugs made from wool and silk for upholstery are ideal options that provide good insulation.
5. Support local brands and homegrown products
Sustainability is also about supporting the local community. Not only does it reduce the carbon footprint due to transportation reduction, it also grants economic stability to the vendors, artisans and craftspersons. It could be an art piece for your bedroom, an embroidered throw for your refurbished sofas or a piece of furniture itself.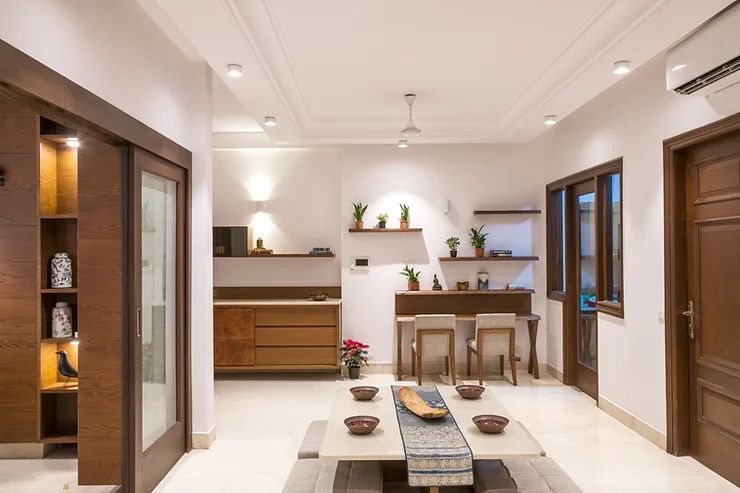 6. Verdant and lively interiors
Plants provide oxygen and filter out harmful chemicals from the air. Besides these, they offer a natural ambience and bring freshness to the residential interiors. Designers in India add good indoor plants to add a splash of life to any room.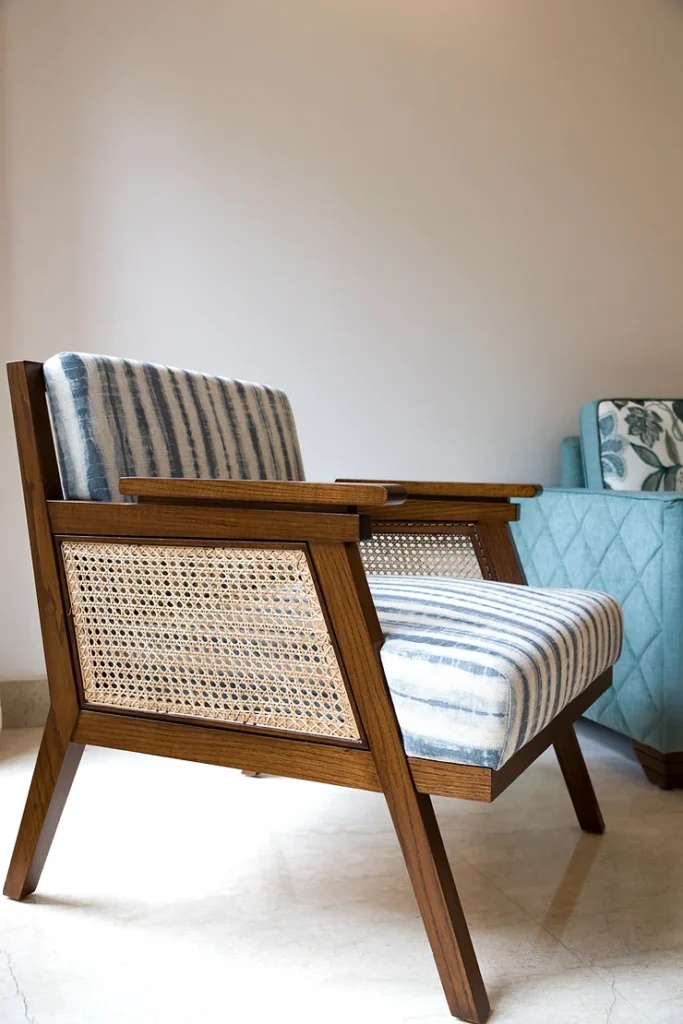 7. Bamboo, Rattan and Cane
These days, Bamboo, Rattan and Cane are the shining stars of sustainable interior design, making their presence in varied scales of design elements, furniture and decor. They are highly durable materials and the answer to a low-cost solution for interior and exterior design. For instance, they can be used in a rustic interior setting or as a focal point in a room as a headboard for the bed and shutters of the wardrobes. In addition, they are sturdy materials and can be used to make chairs, stools, storage units, partitions, screens etc.